Happy Star Wars Day for Sunday (May the Fourth be with you.)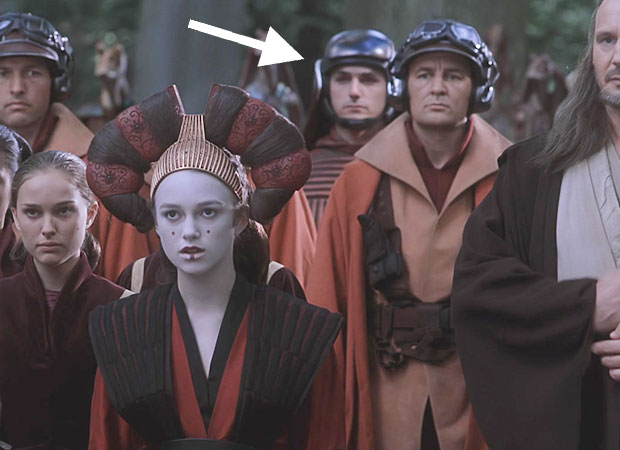 My celebrity boyfriend (Richard Armitage)
was in Star Wars I. Alas, his dialogue got cut.
While co-whining with
Javelin
about the
failure of the prequel
movies, especially Episode I, (and I get my
Fragile Writer's Ego
on) he pointed out this excellent article by Rod Hilton on the
best order to watch all the Star Wars movies
in.
I think we can all agree that Episode I was rather disappointing for so many reasons.
_______________________________
For those who don't like large houses, or who have agoraphobia, or who don't want to spend a lot of money on a Home of Your Own, consider a
Tiny House
.
Some
friends of mine are building a Tiny House
and I'm helping. It's satisfying.
Interesting facts:
Western Australia has a minimum house size. This is far bigger than my friends want. However, Sandgroping Tiny House Aficionados can get around this by building their Tiny House on the back of a trailer. Then it becomes a Mobile Home. (But it's really a Tiny House).
You can build a Tiny House for about $25K. Maybe less if you're clever.
Very Compact Appliances exist for Tiny Houses, like itty bitty washing machines, combustible toilets and Thermomixes.
More on Tiny Houses:
Tumbleweed
;
Tiny House Blog
;
Tiny Houses Australia
;
Itty Bitty Living
.
_____________________
The latest Simon's Cat episode:
And finally, twenty whole minutes of funny cat videos! This is what the internet is for!
_______________________________
Her Grace is fascinated by lots of interesting stuff. Like Richard Armitage. And cats. And building tiny houses. When she was younger, she wanted to grow up to be a Jedi, not so much for the lightsabres (which are cool), but because the Force was such a nifty and useful thing.